Garden Project - Portland Road
This year, we have ambitions to bring more nature into Hove Junior School with our Portland Road, Playground Garden Project.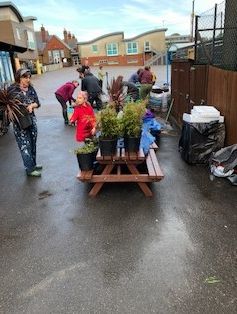 Working with Rhonda Ziman, a member of the PTA and parent of a pupil at the school, we instigated this ambitious venture by inviting families into school on Saturday 19th October 2019. On this day, we took the 13 existing planters on the playground, that were bought by our PTA around two years ago, emptied them of old soil and plants, rescued any plants that could be replanted, moved the planters to a new designated location and refilled them ready to be planted. Since then, we have added 3 new planters to our original number which means we are now in a position to give one to each class to care for over the year.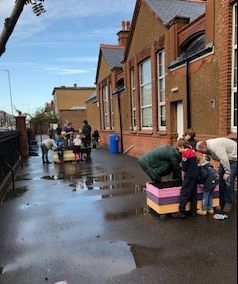 Using funding generously raised and gifted by our PTA, we have been able to work with qualified gardener Ruth Chalker to develop this project. Ruth has created bespoke plans (please see attached PDFs) for each planter with instructions for children on how to care for their plants, and information on their flora and its possible uses. Careful choices on the plants we are growing have been made by Ruth to link to year group topics such as the Mayans in Year 5 and WW2 in Year 6. In line with our creative curriculum, where possible we will be making links with the children's learning in class and their gardening endeavours.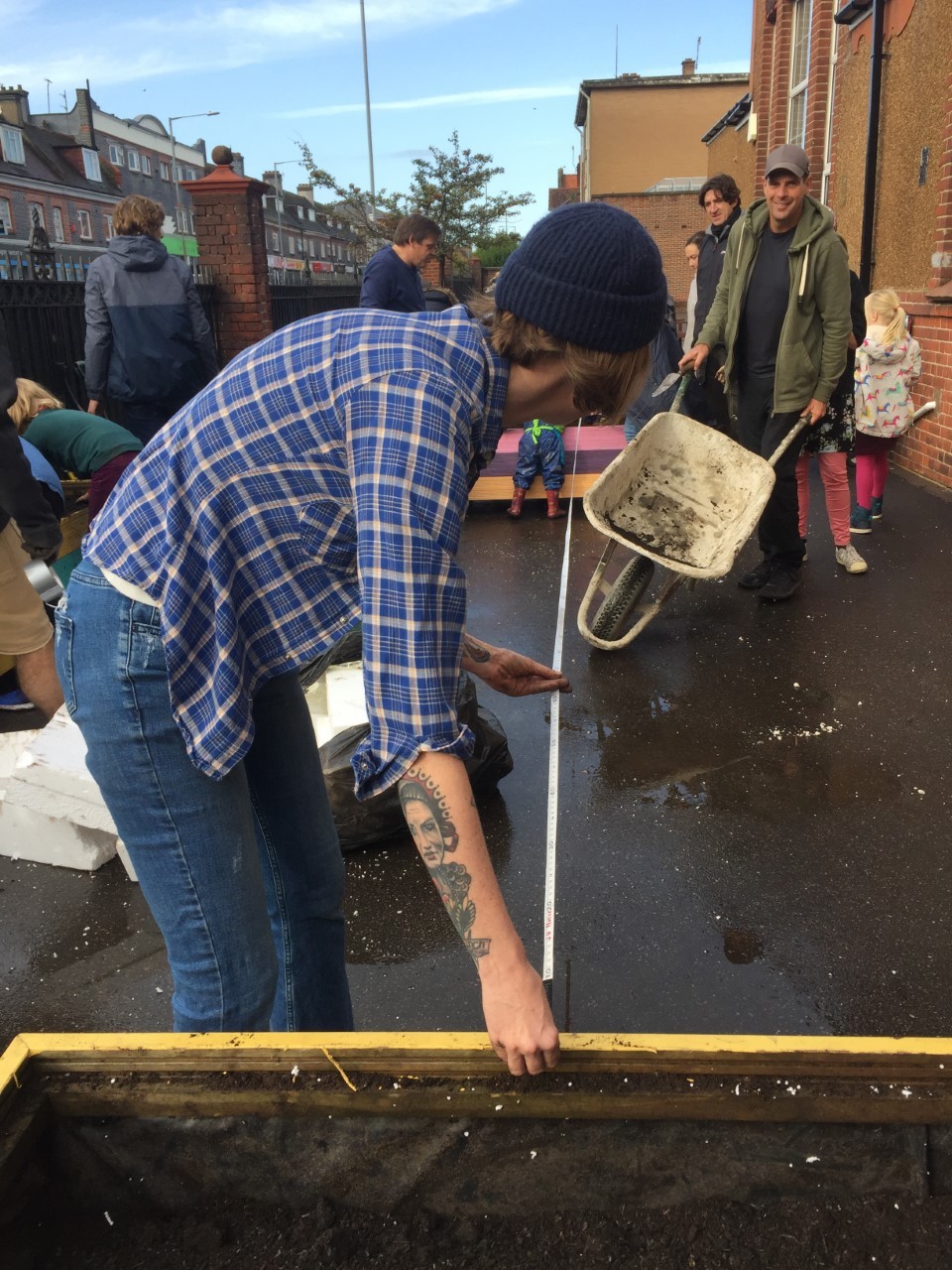 We are also delighted to be working on plans for a 'green wall': a hedge that will be placed along the end of the playground that runs parallel to the main road. This will not only add to our garden area but will provide a conscious barrier against pollution from the traffic. Working with PTA member Deborah Griffiths who has done significant research into the best type of plants to use for this purpose, we hope to see the 'green wall' in place by the end of this academic year.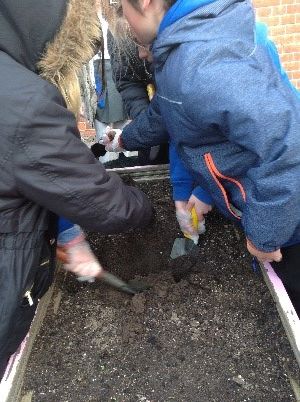 Our playground garden is a project that we want the whole school community to get involved with and enjoy. We have been overwhelmed at the contributions in time, skills and equipment that have already been made by families and hope this will continue as we plan events over the year building on the start we have made.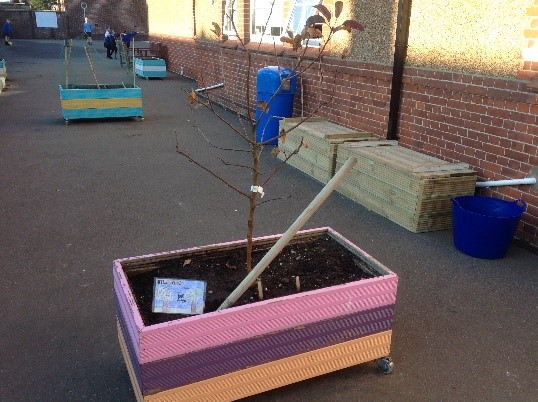 Watch this space for further information on the project and upcoming events.