Road Safety Assembly
The Brighton & Hove Travel Team visited the school and carried out a Road Safety Assembly for children in Years 5 and 6. All children were also given a "Good To Go—Your Guide To Making Safer Journeys" booklet to take home.
We would also encourage parents and carers to download the Arility Road Safety app to use with their child and promote road safety from home to school.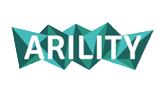 Arility is a free augmented reality app and is being offered to all schools and parents to engage children on road safety. It allows children to practise what they would do in high risk road situations by using age appropriate technology on a tablet or smartphone. The easy to use app provides useful guidance on:
· Where to cross when you get off a bus
· Being seen
· When to cycle or walk across a junction
"Arility" is available on the Google and Apple app stores without advertisements or in-app purchases. Encourage your child's school to explore it – have a look yourself with your child. As this app was designed for use at school, you will need to pick any school in the menu and enter mock information (as long as the email address is the right format). This will allow you to access it.