History and Geography
In every year group at Hove Junior School, History and Geography are at the heart of our learning journeys and are the inspiration behind our termly topics. Through the study of these subjects, we build an understanding of the world around us, the community we live in and our impact on it.
Our practical and immersive learning experiences teach us to empathise with people from other cultures, climates and historical eras, making comparisons to our lives here and there's. One of the ways we bring our History and Geography curriculum to life is through Mantle of the Expert where children take on the role of a specialist and work in teams for a fictional client. They immerse themselves in a collaborative project that allows them to utilise a range of skills and acquire new knowledge in a real-life context.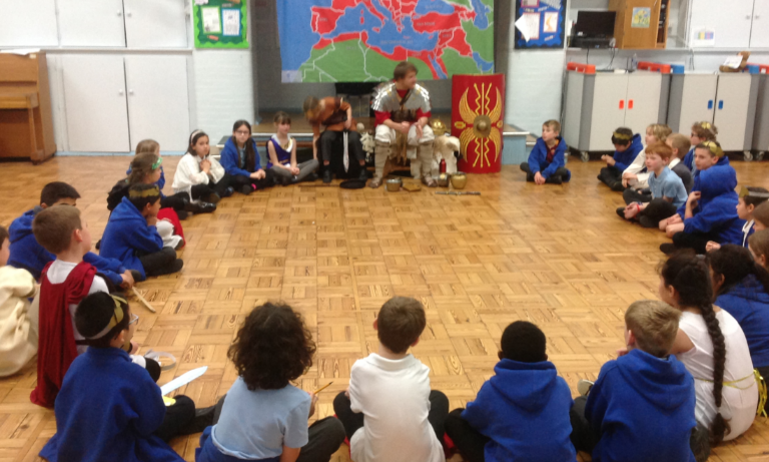 It is important for us that the children have ownership over their learning, and they are guided and encouraged to think critically and reflect on matters of importance. Through in-class discussion, they are able to form their own opinions and debate topics of historical and cultural relevance.
History and Geography lessons are naturally cross-curricular with excellent planning including frequent opportunities for extended writing, artistic projects, and drama. Geography in particular lends itself to experiments and data analysis. The reading of both fiction and non-fiction texts supports their learning too.