Our Priorities
Following our last Ofsted Inspection in July 2016 we have been committed to sustaining and building on the good judgement we achieved
Our School Improvement Plan identifies targets/priorities, success criteria and actions aimed at supporting the school to move towards becoming judged as outstanding.
At Hove Junior School we are working hard to ensure that......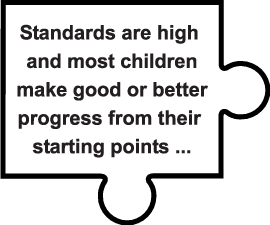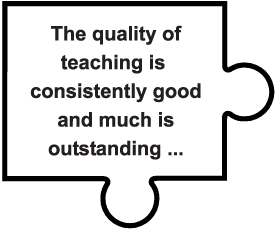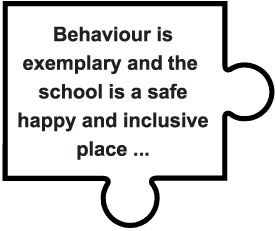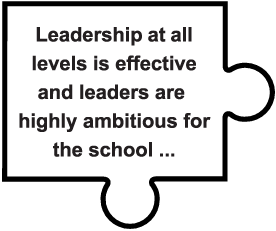 .... and therefore the school is judged as being at least good overall.
Our Vision and Aims
Vision
Parents and carers are true partners in the education of their children. The children and adults happiness and wellbeing are at the heart of the school. We are passionate, resilient and curious, making independent choices to create a lifelong enthusiasm to learn and teach.
Together we are global ambassadors with awareness of diversity, who respect each other, our environment and ourselves. Everyone works together building a secure, safe and inclusive environment to achieve the best possible outcomes for all children.
Pupil voice is valued and inspired creativity and learning. Kindness and respect enable everyone to lead improvement and embrace change.
Aims
- Standards are high resulting in most children making rapid and sustained progress in most subjects over time, given their starting points.
- Teaching is consistently good and much is outstanding.
- Our curriculum provides highly positive, memorable experiences and rich opportunities which results in good learning for all. It is fun, exciting, broad and balanced.
- High quality provision for ICT results in learning being further extended and enriched across the curriculum.
- The learning environment is exciting and positive and one in which everyone can learn effectively together.
- Everyone values and respects each other resulting in the school being a happy, safe and inclusive place where success is celebrated and shared.
- Our culture promotes physical and emotional well-being and working well with others.
- Leadership at all levels is effective and all leaders/managers are highly ambitious for the school.
- Communication is good and the opinions of everyone in the school community are able to be voiced. There is a culture of openness, trust, honesty and collaboration. Parents and carers are true partners in the education of their children.