Writing
Core texts are at the heart of our English curriculum. They are carefully selected for each year group to ensure they are challenging, rich and enjoyable to read. A sequence of lessons will start with a reading focus which leads to the authorial intent where the author's choice of grammatical features and sentence structure will be explored. The children will then begin to write in the author's style or in role as one of the characters in pairs, groups, as a whole class and independently. We believe that children's immersion in a core texts provides the impetus and clear examples of rich and varied language, to become writers adept both at understanding the technical side of the curriculum, as well as becoming fluent and intuitive and creative writers. Through discussions and activities around language used in a text, children are given tasks which enable them to immediately become 'authors', borrowing styles from writers studied. We encourage children to explore voices and genres, 'being' characters with different perspectives or levels of formality, enabling them to have a deeper understanding of linguistic components. Examples of the whole class texts used can be seen below.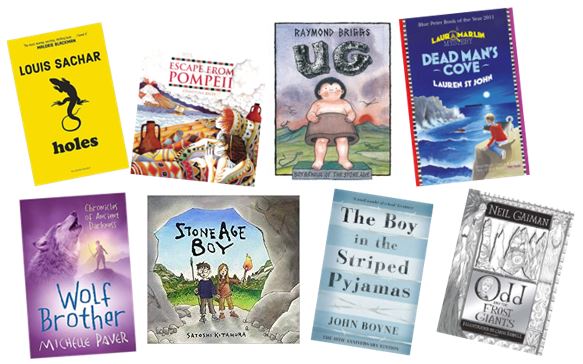 Writing sessions are often started with shared or modelled writing, whereby teachers are able to demonstrate expectations, or create targeted discussions around language choices which children can make in their own work. Teachers may then work with selected children in a guided or focussed group, using assessment for learning strategies to decide what support is needed and appropriate.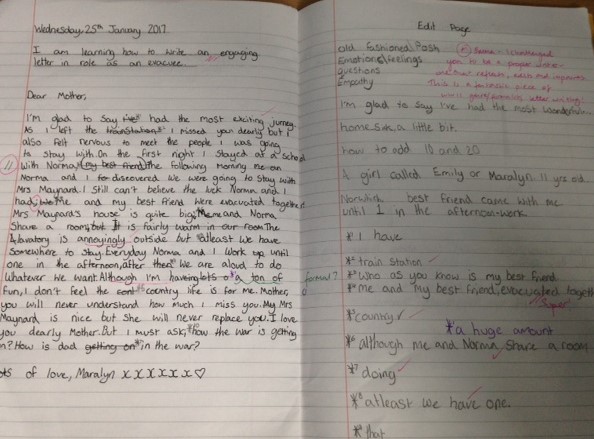 To ensure the children at Hove Juniors are writing with the technical accuracy expected in KS2, we use edit pages in all pieces of writing which are beyond sentence level exercises. These can be a space for children to make notes of personal targets or target language but mainly as a platform for error-correction and make improvements. It should be used as a teaching tool throughout lessons and is modelled by teachers to establish expectations. In time, children should be confident using an edit page independently and without prompting. It is a tool to ensure that children see their writing as a work in progress, which is only finished when avoidable errors are eradicated and when a child has fully reflected on the quality of their work and made adjustments where necessary. Please see the examples of how the edit page is used below.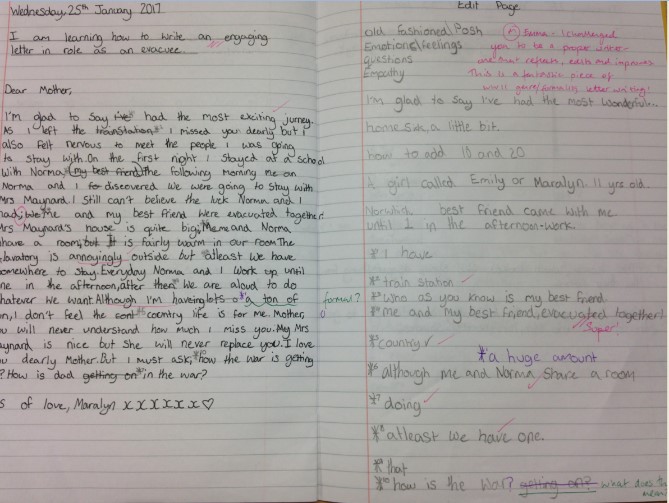 To reach the Greater Depth standard at the end of KS2, children need to have an understanding of language only achievable through a love of reading and writing. For this reason we offer regular and varied writing opportunities, with a focus on engaging children in tasks. For example, drama inspired by a core text is used as a stimulus for writing.
The writing non-negotiables have been designed to show children the absolute minimum requirements for each year group, such as using full stops and capital letters. This should ensure teachers do not need to specifically mark for these facets of writing, as children should be encouraged to check for non-negotiables before finishing a piece of work. Please see the example non-negotiables for year 5 writing below.