Governor Vacancies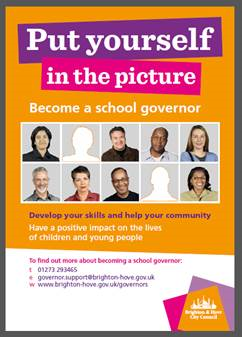 Overview
The Governing Board of HJS is looking for new Co-opted Governors to join us and would love to attract the skills and experience of people from our local community.
School governors are volunteers who work with the Headteacher on a diverse range of matters, from deciding what kind of school we want to be and how we want it to get there, to setting school policies and ensuring money is spent on the right things. School governors also question and challenge the school's leaders on the standards of educational performance to ensure continuous improvement. Ultimately, we work with the school to ensure that pupils receive the best opportunities to learn in an environment in which they feel happy and secure.
This is a challenging but hugely rewarding role where you can make a real difference to young people, give something back to your local community and use and develop your skills in a board-level environment.
We would especially like to from you if you have:
• A desire to contribute to and represent our diverse community
• An interest in the performance of our school
• An open and enquiring mind
• The ability to look at issues objectively
• The confidence to ask questions and join in debate
• A willingness to listen and make informed judgements
• The ability to work well with others
• Willingness to dedicate your time
• An interest in special needs and inclusion would be desirable
You do not need to be a parent to become a Co-opted Governor.
As a large and growing school, we're keen to appoint individuals with experience in Safeguarding, SEND, Health & Safety, HR, Risk Management and Data Analysis to add to the existing range of skills on the board.
The full governing board meets twice a term, with separate committees made up of smaller groups of governors which meet 3-6 times a year. Most of our current governors work full time and manage to fit in their role around their other commitments, but we welcome retirees, part time workers or anyone with the skills and passion for the job.
You don't need to have prior experience of being a Governor, there is plenty of excellent training and mentoring available to you. Plus, a talented and supportive team to work with who are passionate about helping Hove Junior School deliver the best education possible for the pupils at our school.
We are looking to fill one position on our board as soon as possible. If you, or someone you know, would be interested in the role, please contact Belle Howard, Senior Clerk to Governors (bellehoward@hovejun.brighton-hove.sch.uk)